See why 150+ global 2000 companies trust Virtana



Virtana Platform –
Precision Observability for Hybrid Clouds
Control the Hybrid Cloud Chaos​ and SimplifyManagement of Your IT Environment​
Accelerate digital transformation efforts while controlling ​costs and improving application availability​
Select
Virtana Infrastructure Performance Management
Leverage an unmatched breadth of data and application-centric analytics to speed problem resolution
AI-powered recommendation engines with applied analytics that incorporate experience gained from working with hundreds of enterprise clients
Maximize utilization of existing assets through visualization of application performance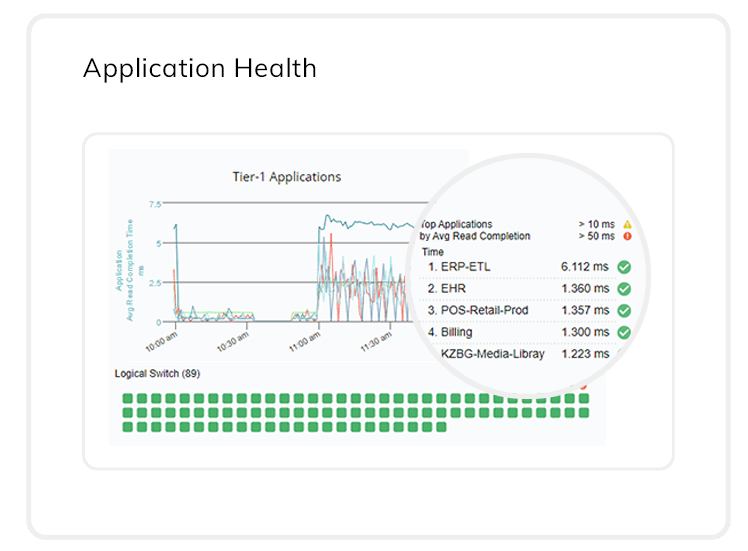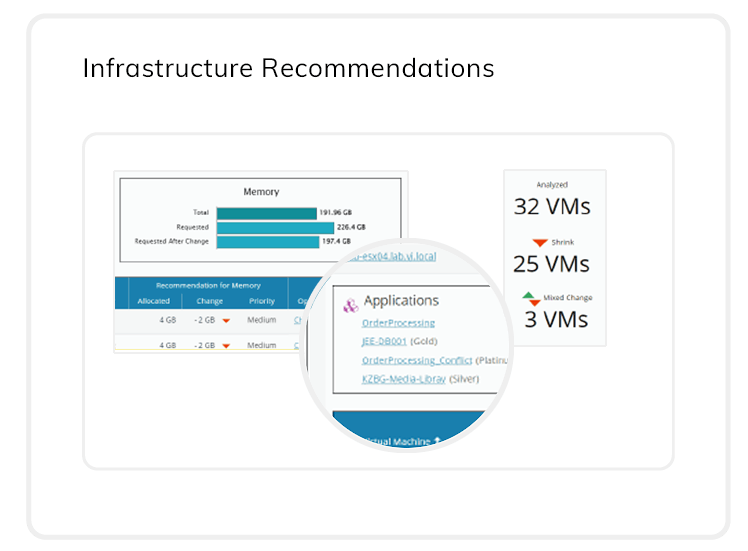 Select
Virtana Capacity Planning
Avoid unforeseen capacity issues affecting performance, stability, and budgets
Use scenario-based projections to add future project needs into your capacity forecasting
Utilize AI-powered insights to identify trends and forecast future growth
Select
Virtana Cloud Cost Management
Virtana Cloud Cost Management delivers complete visibility into your multi-cloud costs and billings
Reveal usage changes in your cloud environment before they become "end-of-the-month" surprises
Visualize your costs across multiple dimensions, including services, months, and availability zones
Easily compare daily trends if spending changes exceed thresholds or match condition sets
Select
Virtana Workload Placement
Virtana Workload Placement delivers precision observability at enterprise scale, supporting thousands of applications/VMs
Discover, map, and gain visibility into your enterprise estates, regardless of scale
Maintain detailed project, application, and move group process tracking and reporting at scale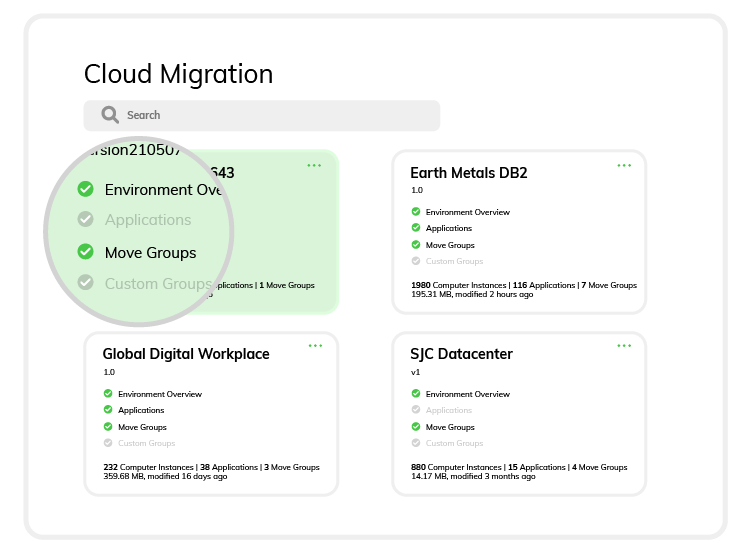 The State of Multi-Cloud Management 2022
Virtana's latest research report, The State of Multi-Cloud Management, is based on a survey of 360 CIOs and IT leaders in the US and the UK—all of whom are cloud decision-makers. 
145% ROI
Using its Total Economic Impact (TEI) framework, Forrester showed that Virtana's hybrid infrastructure optimization customers realize an ROI of 145%.
When you're moving rapidly, waste can accumulate. Virtana makes it easy to catch before too much happens.
We've built deep private, public and hybrid cloud expertise—and we're sharing that knowledge.
Try our Products for Free, Today
See why leading enterprises in every industry choose Virtana
Start Free Trial