See why 150+ global 2000 companies trust Virtana
Everything you need to manage & optimize workloads on-premises and in the cloud
A single platform that gives you actionable insights into migration, performance, multi-cloud cost management, and monitoring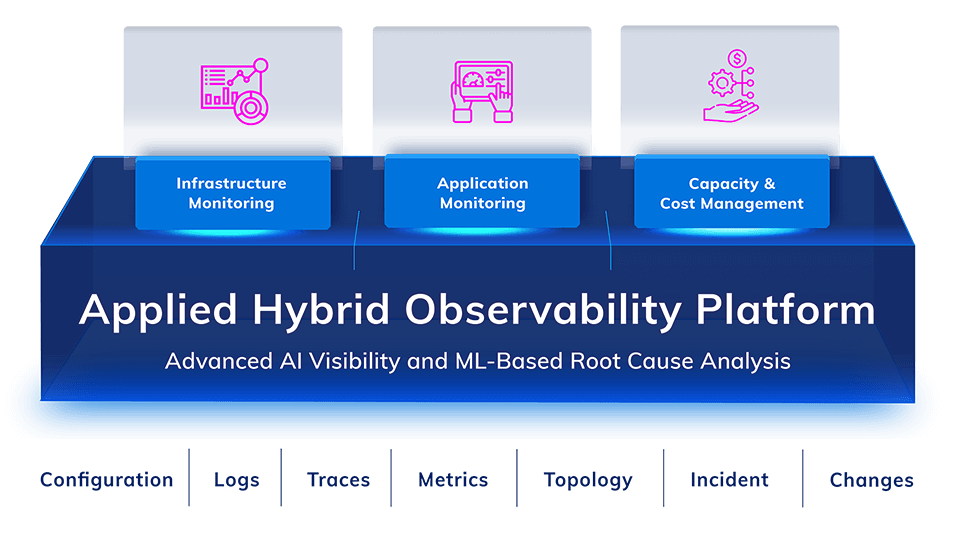 How Virtana Empowers You to Succeed
Only Virtana can give you the AI-powered insights you need to increase uptime, enhance performance, and optimize costs in your multi-cloud environment.
Increase Uptime
Leverage the data from your infrastructure to improve MTTR, identify issues fast, & resolve anomalies before they become outages.
Enhance Performance
Use sophisticated AI analytics to balance workloads, detect hotspots, and reduce resource consumption.
Optimize Costs
Easily optimize and rightsize your hybrid cloud workloads to accelerate performance, enhance capacity, and improve cost.
Your AI-Powered, Full-Stack Observability Platform, From Hardware to Kubernetes.
Select
Infrastructure Monitoring
Get AI-powered full-stack visibility, so you can find and fix problems faster and make better data-driven business decisions.
Learn More
Capacity Planning
Capacity planning that's simple, flexible, and scalable, eliminating the headache of manually gathering metrics from individual storage arrays and compiling them into a static document.
Learn More
Cloud Cost Management
Ongoing cloud optimization and governance that lets you balance performance, risk, and cost.
Learn More
Workload Placement
Get the right details about your workloads and the target environments they're best suited for before you start your migrations.
Learn More

Storage Load Testing
Enrich your understanding of your application workloads and how they affect storage performance, so you can enhance technology evaluation, optimize costs, mitigate risk, and forecast growth capacity.

Application Monitoring
Unleash seamless application performance optimization with a platform revolutionizing cloud-native monitoring.
Learn More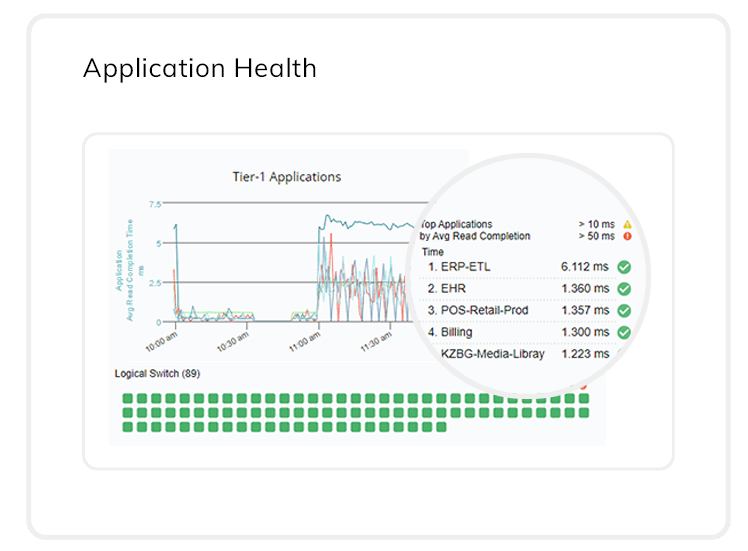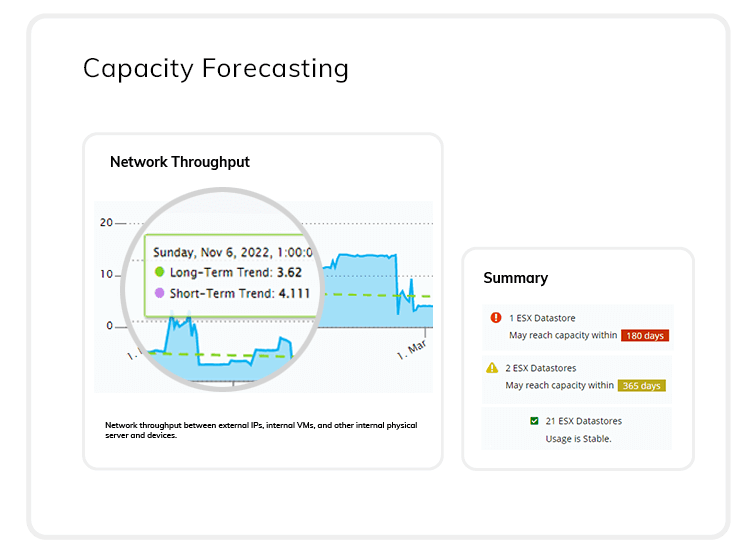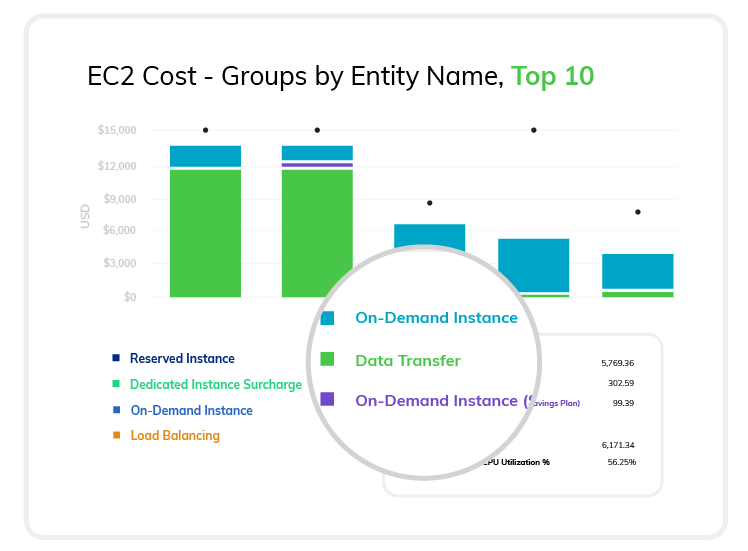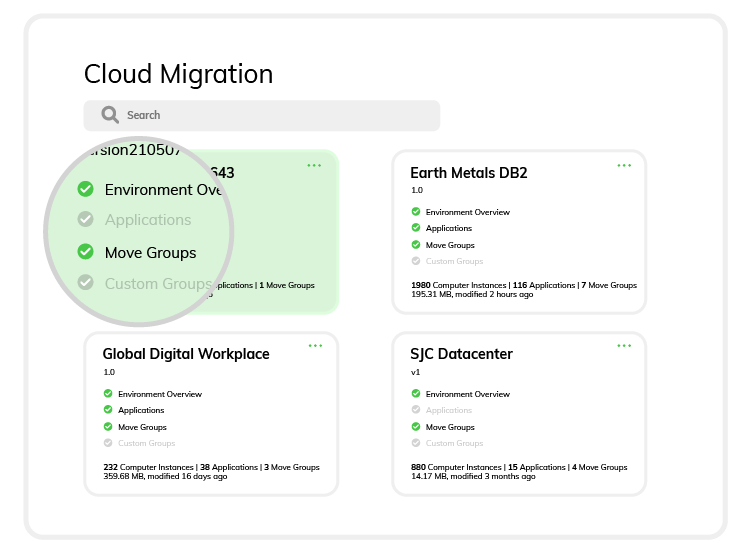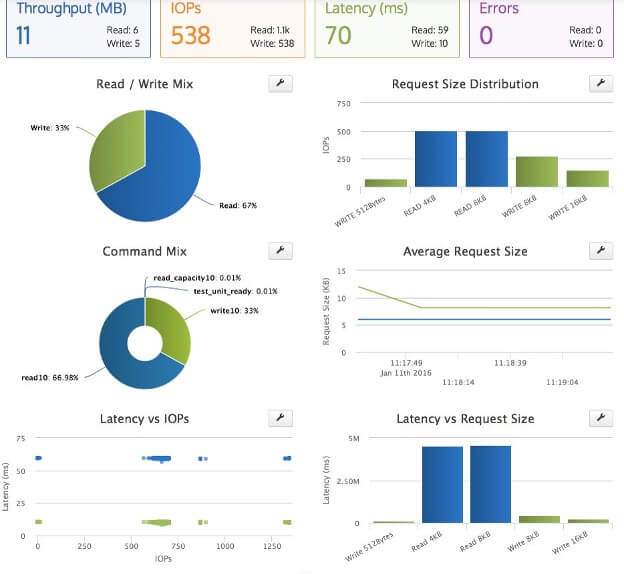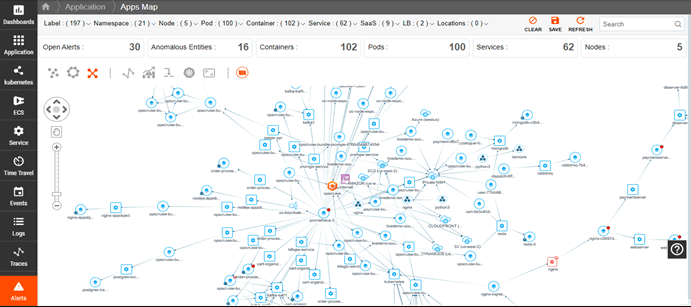 Curo Achieves Real-time Visibility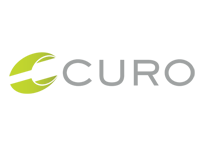 "We selected Virtana Infrastructure Monitoring because it provided a real-time solution other products could not."
Randall NethSenior Vice President, Global Infrastructure Curo Financial