Simplify management of your hybrid cloud environment
Workload movement, cloud cost management, infrastructure monitoring, and serverless management across hybrid, public, and private cloud environments
Solve your biggest hybrid cloud challenges
The biggest challenges facing enterprises seeking to effectively manage their hybrid cloud environments is understanding the impact of migrating workloads to the cloud, creating a migration strategy, and then how to simply manage workloads on an ongoing basis to avoid unexpected costs and performance degradation.
Deeper insights drive better business decisions
With our cloud-agnostic SaaS platform you can efficiently plan your cloud migrations and then rightsize workloads across your hybrid cloud infrastructure to better manage performance, capacity, and cost.
Our platform leverages AIOps, ML, and data-driven analytics to deliver deep insights into cloud workloads. Armed with this information, you can make data-driven decisions about what workloads to move and how to manage them, while ensuring you meet your business goals.
Virtana platform helps reduce cloud cost by 25% or more by enabling cloud arbitrage. Furthermore, we help de-risk workload placement to clouds and proactively monitor application workloads
Workload Movement
Gain deep insights to get cloud migration right the first time, every time
Our Virtana Platform Migrate module provides you with full visibility into existing on-premises workloads and the tools to make the best decisions about application priorities, grouping, and deployments so you can plan smarter and get cloud migrations right the first time, every time.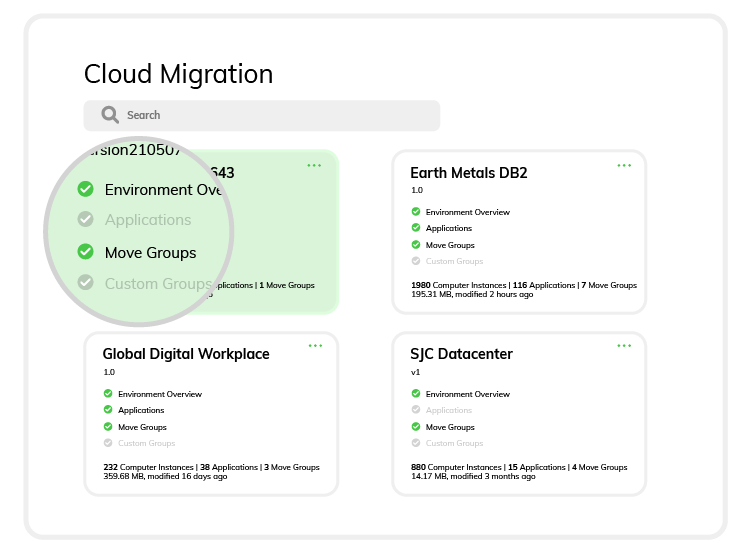 Infrastructure Monitoring
Complete visibility into infrastructure performance and availability
Our Virtana Platform Infrastructure Monitoring module ensures you get the right insights across both private, public and hybrid cloud environments to ensure ongoing performance and availability of your entire IT infrastructure.
Serverless Management
Effectively manage your serverless applications
Our Virtana Platform Serverless Management module enables you to manage your serverless functions to ensure ongoing performance, availability, and responsiveness.
See why 260+ global 2000 companies trust Virtana
Unified and Simplified
With Virtana Platform you can migrate, optimize, and manage your hybrid cloud deployments through a flexible, modular, and unified SaaS-based offering. But did you know that with Virtual Wisdom, Virtana can help you manage your IT infrastructure with on-premises solutions to ensure cost-effective performance and availability?