Infrastructure capacity forecasting
Forecast future demand based on usage patterns and risk exposure.
Scenario-based capacity projections
Anticipate business requirements based on planned growth or changes.
Resource trend analysis
Identify potential availability issues before they occur.
Planning is Crucial to Meet Optimum Levels of Operations
Virtana Capacity Planning allows businesses to forecast infrastructure demands against business objectives to minimize potential issues before they happen.
Forecast capacity needs across your global hybrid infrastructure
Understand historical consumption to improve planning
Avoid unforeseen capacity issues affecting performance, stability, and budgets
Configure proactive notifications according to your preferences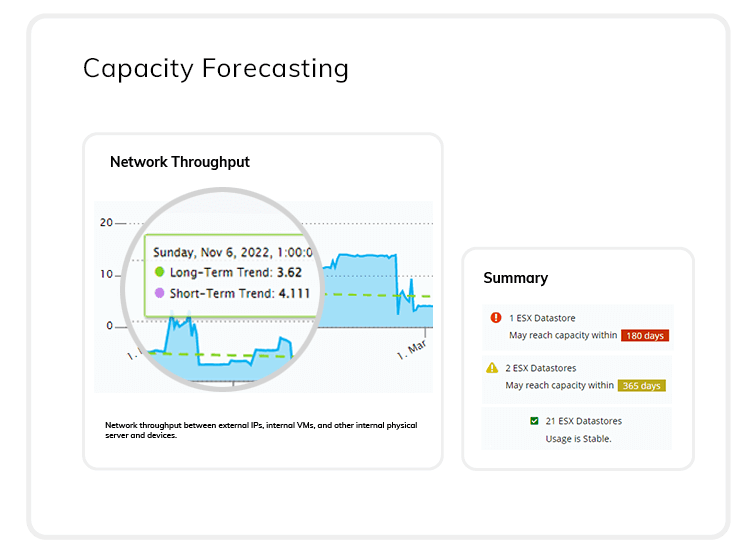 Scenario-based capacity projections to anticipate business needs
Understand the implications of new project requirements on capacity and budget
Define capacity requirements for upcoming projects
Integrate projects into capacity forecasts
Cloud budget forecasting to help plan for future spend
Use AI-powered insights to identify trends and forecast future growth
Predict when future spend will exceed budget
Leverage data-based assistance for improved budget planning

See Why 150+ Global 2000 Companies Trust Virtana