To ROI
Set up Virtana CCM and identify savings opportunities in less than 20 minutes.
Reduction in cloud costs
Leverage FinOps-as-Code to get actionable insights that uniquely focus on balancing performance, risk, and cost.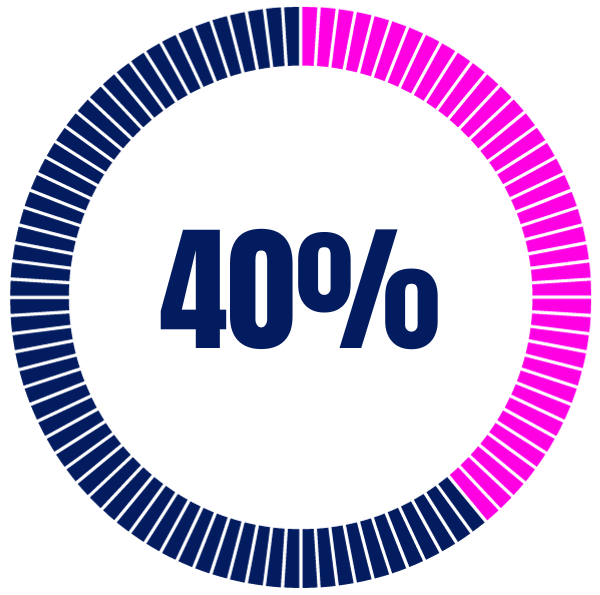 Cheaper than competitors
Get a full-featured cloud cost management solution that grows with your business and gives you peace of mind.
Cloud Cost Management That is Simple, Effective, and Affordable
Get per-instance visibility into programmatic discounts, data transfer fees, and instance utilization that provide a near real-time understanding of the true costs of your cloud environments.
A Single View of Your Multicloud Environment
No more toggling between multiple tools to manage multiple clouds.
Get detailed insights for the major cloud providers, including AWS, Azure, and GCP.
Eliminate silos and align strategy across your team to maximize effectiveness and ROI.
Receive a cloud-agnostic view of your cloud spend from a single pane of glass.
Recommendations That Accelerate Outcomes
AI-based rightsizing recommendations that adapt to your evolving business needs.
Incorporate what-if scenarios to account for new projects or changes in initiatives.
Ensure you use the right VM (e.g., EC2) type based on cost, performance, and risk.
Use default policies based on Virtana best practices and customize them to your specific requirements.
Cloud Cost Management with Reliable Forecasting
Say goodbye to cloud-spend guessing and spreadsheets.
Get a full 12-month forecast of spend by cloud, based on the rhythm of your business.
Leverage continuous bill analysis that intelligently alerts on unexpected changes that drive cloud spend and provides a unified view of actionable saving recommendations.
Plan more efficiently and track spend against how you build your P&L.
Break Down Cloud Costs by Business Centers
Demystify your cloud spend across various resource groups.
Seamlessly organize and analyze cloud costs in the context of your business or applications.
Track your progress in applying a consistent tagging strategy across your cloud environment.
Quickly identify who (or what) caused changes in cloud spend.
Build Robust and Adaptable Cloud Governance Policies
Use machine learning and policy-as-code to establish your own custom savings actions.
Create custom governance policies using policy-as-code that is easy to adopt and implement.
Act on the relevant insights from your platform based on the policies you set.
Develop custom policies for specific cloud services (ex: surface Idle Lambda, SQL optimization).
Cloud Cost vs. Utilization Reports
Cloud cost reports that are transparent and easy to understand.
Break down shared costs across your multicloud environments.
Identify which devices are consuming reservations & savings plans.
Pinpoint the source of 'data transfer' fees and find under-utilized devices.
Analyze trends in utilization to know when to scale up or scale down.
Intelligent Idle Resource Recommendations
Immediately surface idle resource recommendations to reduce cloud spend.
Set your own custom idle policies to determine when to surface new recommendations.
Protect required resources for mission-critical applications and operations.
Eliminate false alarms and ensure your team focuses on what really matters.
"Virtana Cloud Cost Management was able to immediately show us our complete AWS resource set, and how fully those resources were utilized … It takes the drama out of understanding all the nuances of AWS resource selection, helping us to keep resource consumption in budget while also delivering on SLAs."
The complete guide to hybrid cloud optimization
Looking for an easy-to-navigate guide for optimizing your hybrid cloud environment? This free e-book will help you understand what goes into hybrid cloud optimization, and how to control costs and maintain performance on an ongoing basis.
See why 150+ global 2000 companies trust Virtana
Dive Deep into Virtana Cloud Cost Management
Find out how Virtana Cloud Cost Managementcan help you confidently optimize your hybrid cloud infrastructure to increase your competitive advantage.
Core Technologies Empowering Virtana Cloud Cost Management
Virtana CCM provides ongoing cloud cost optimization with a unique focus on balancing performance, risk, and cost with smart policy-based rightsizing. Learn about the core technologies that make Virtana CCM the industry-leading cloud cost management platform.