Organizations use Microsoft Azure to create agility and support their digital and business transformation initiatives, but migrating, managing, and optimizing those workloads can be complex. Virtana Platform helps manage that complexity to accelerate and de-risk migration of workloads to Azure and then manage and optimize on an ongoing basis.
Manage workload placement for Azure
Virtana Workload Placement provides you with full visibility into existing on-premises workloads so you can better plan for your Azure migration. This enables you to understand performance and cost implications and make the best decisions about application priorities, grouping, and deployments.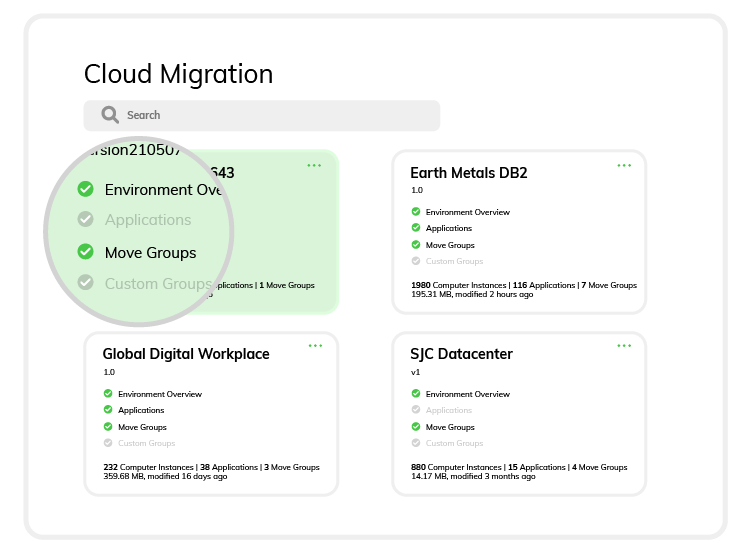 Understand Azure cloud cost management integrations
The read-only Azure Integration allows Virtana Platform to collect performance and cost data at regular intervals from Azure for analysis. With Virtana Cloud Cost Management you can create single or multiple integrations, depending on how many Azure subscriptions you want to analyze.
Get rightsizing recommendations for Azure VMs
Virtana provides the Azure VM Rightsizing report so you can leverage your historic workloads to truly rightsize your resources. You can compare your current virtual machines costs and utilization against Azure's most recent SKUs to find the best fit for your workloads and your budget. You can add optional constraints, such as CPU utilization limits, to further contextualize recommendations and highlight different savings opportunities across your portfolio.
Surface Azure idle resources
The Virtana Cloud Cost Management Idle Resources report enables you to identify disk resources that are attached to stopped VMs, with the ability to customize recommendations based on workload (such as only surface as idle after X number of days).
Analyze Azure subscription data in real time
The Virtana Cloud Cost Management Bill Analysis dashboard simplifies the tracking and budgeting of your cloud spend. This dashboard reads the cost data from your Azure account and breaks it down by cost allocation tags, services, and metadata. To help familiarize you with the capabilities and options provided by the bill analysis dashboard, we have developed several example scenarios for common Azure bill analysis reports.
Understand Azure cost vs. utilization
Use the Azure Cost vs. Utilization (CvU) Report to analyze cost data across all of your consolidated or linked Azure subscriptions. This report, which provides a breakdown of your costs for Azure VM resources, is an ideal place to start your rightsizing planning because it allows you to quickly understand your infrastructure spend on an operational level.