Kash Shaikh, President and CEO – LinkedIn
Kash Shaikh is President, Chief Executive Officer, and a member of the Board of Directors at Virtana. He has over 25 years of experience in the cloud and data center industry. Kash has a track record of improving results in small and large Fortune 100 public companies by making necessary strategic calls to drive profitable organic and inorganic growth.
Prior to Virtana, Kash was Global Vice President and General Manager of Solutions Business at Dell Technologies, which also included technology partner alliances. Under his leadership, this Dell Solutions business grew by 28% CAGR over three years to approximately $2 Billion. Before Dell, Kash held executive and leadership roles at public companies, including Ruckus Wireless, Riverbed Technologies, Hewlett Packard, Cisco, and Nortel Networks. Kash also serves as a Board Member of Ignited, a non-profit that provides learning opportunities around STEM for teachers.
Kash holds a master's in Electrical Engineering with an emphasis on software programming from Wichita State University and an MBA from Boise State University with a focus on general management.
Connect with Shaikh for real-time industry insight on LinkedIn and Twitter
Marion Smith, CFO – LinkedIn
Marion joined Virtana as CFO, with over 20 years of senior management and start-up experience, serving in executive roles from early stage through exit, including IPO and acquisitions. He has a passion for high-growth, disruptive, technology-driven ventures, and has held key leadership roles in seven startups. Marion's successful track record includes his contributions to strong leadership teams, focused on effective business management and enterprise growth.
Marion most recently served as CFO for Hazelcast, successfully raising over $50M in equity and debt, while building out a full business team. He joined Hazelcast from Pulse Secure where he served as VP & GM of the company's vADC Business Unit, overseeing all aspects of strategy, execution, and GTM with P&L responsibility for the company's global vADC business.
Marion's leadership has enhanced the success of Brocade Communications, Renewvia Energy, Micron Misting, and e-lingo. He was also part of the founding team at internet pioneer Inktomi, helping build the company from start-up to one of the most successful IPOs of the late 90's. Marion holds a BS in Economics from Georgia State University and serves in advisory roles at several tech companies.
Kamelia Gouchev, SVP of Customer Success – LinkedIn
With over 20 years of customer-focused IT experience, Kamelia brings understanding of the customer journey and expertise in developing end-to-end relationships across the customer lifecycle. She is skilled at building and leading teams responsible for delivering excellent customer experience and driving growth through customers success, product adoption, and expansion. In her last role at New Relic, Kamelia was Director of Customer Success, leading the post-sales strategy and execution for Key Accounts. Prior to New Relic, she spent 13 years at Oracle in various technical and leadership positions in Customer Success, Support, Services, and Renewals.
Kamelia has a BA from the American University in Bulgaria, majoring in Journalism & Mass Communications as well as Anthropology. She also earned a Master of Science in Information Technologies degree from Bentley University.
Steve Hershkowitz, CRO – LinkedIn
Steve has more than 20 years of experience leading high-performing sales teams across Fortune 100 companies and small aggressive start-ups, including Hewlett Packard Enterprise, Cisco, Avaya, 3Com, LuxN, and most recently, Pensando Systems. He excels at executing worldwide go-to-market strategies, competing at the highest levels to drive profitable revenue growth and help customers transform their businesses. He played key roles in HPE's targeted acquisitions, divestitures, and core strategy—all while managing its $2 billion-dollar US Large Enterprise portfolio.
As CRO of Virtana, Steve is focused on the company's expansion into the hybrid cloud segment, scaling the business with partnerships, while improving operational efficiencies.
Steve studied business at the University of Maryland and is proud to have earned his tireless work ethic and discipline during his six years in the United States Air Force. Outside of exceeding sales goals, Steve can be found spending time with family, traveling, playing golf, cycling, and hiking.
Kimberly Perryman, VP of People – LinkedIn
Kimberly brings over 13 years of experience in Talent Acquisition and Human Resources, with the last seven years dedicated to scaling rapid-growth companies in technology. She has a history of building teams and departments from the ground up, hiring top talent, and assisting in all areas of change management, training, leadership development, risk management and the overall organizational structure of companies.
Her dedication to building strong company cultures has allowed her to make many significant impacts to turnover, employee engagement, and to the success of the departments she leads and departments she provides advice to. As the VP of People for Virtana, Kimberly promotes and strengthens the company's commitment to people development and creating a culture that puts its people and customers first.
Jon Cyr – VP, Product Management – LinkedIn
Jonathan (Jon) Cyr is responsible for Product Management at Virtana. In this role, Jon owns the overall strategy and product direction of the Virtana portfolio of IT Operations Management (ITOM) products. In addition, Jon also leads the Product and Technology Enablement team.
Jon brings twenty-plus years' experience in architecting enterprise solutions for the ITOM market. Recently, his focus has been on hybrid cloud and Platform-as-a-Service (PaaS) services, primarily at Dell EMC and John Hancock. Prior to Dell EMC, he spent 14 years at Hewlett-Packard Enterprise in product line management and customer success, delivering solutions for the ITOM Software market.
Jon served for more than 11 years in the Connecticut Army National Guard, where he supported domestic and international relief missions. During his time in the Army National Guard, he obtained a Bachelor of Science degree from the University of Connecticut School of Business, and subsequently an MBA from Sacred Heart University.
Amit Rathi, VP Engineering – LinkedIn
Amit Rathi is Vice President of Engineering at Virtana. He leads all aspects of development, testing, devops, support and cloud operations for Virtana's products. Amit brings a strong software engineering, customer-centric background and 20+ years of experience in Virtana's specific Information Technology Operations Management (ITOM) domain. Amit recently spent 12 years at BMC Software, building enterprise on-premises and SaaS projects, delivering customer-centric product experiences and developing high-quality products.
Throughout his career, Amit has been responsible for transforming legacy products into high-quality solutions that deliver outcomes for customers. He has built new SaaS services from scratch, and designed and created scalable architecture for enterprise solutions.
Shridhar Venkatraman, CTO – LinkedIn
As an accomplished entrepreneur and technologist, Shridhar Venkatraman brings a wealth of experience and customer insights to his role as CTO of Virtana. Throughout his career, he has consistently demonstrated an exceptional ability to identify unique customer problems and innovative approaches to solving these problems. He has built talented, cohesive teams to deliver innovative solutions across various industries. His expertise spans capital markets, fintech, retail, device monitoring, and observability. 
Prior to his role at Virtana, Shridhar held key leadership positions at global companies, including ESQ, Reliance Infocomm, and Tandem Computers (HPE). As a lifelong entrepreneur, he founded several companies, including NeemTree, RetailWave, and most recently OpsCruise. Venkatraman has worked in several countries and various industries, including capital markets, wholesale banking, retail, and fintech. His remarkable track record of building successful companies and delivering innovative solutions makes him the ideal leader to spearhead Virtana's innovation agenda. 
Shridhar holds a BE in Electrical Engineering from the National Institute of Technology, Tiruchirappalli, and an ME in Electrical Engineering from the Indian Institute of Technology, Chennai. 
Leslie Maher, VP of Worldwide Channels & Alliances – LinkedIn
Leslie brings 20+ years of sales and general management experience, delivering data center infrastructure and as-a-service hybrid cloud solutions. As Vice President of Worldwide Channels & Alliances at Virtana, she manages all partner routes to market, including Resellers, Solution Providers, MSPs, Systems Integrations, Distribution, OEM, and Strategic Alliances.
Leslie has held senior leadership positions at top technology companies, including Hewlett Packard Enterprise (HPE), Cisco, and Sun – entrusted with multi-billion-dollar businesses and large organizations. Her diverse background includes leading large enterprise sales, specialized product sales, inside sales and SMB, channels and alliances, and product category management. In her latest role as VP of North America Channel & Ecosystem at HPE, Leslie was recognized by CRN as one of 50 Most Influential Channel Chiefs and 100 Most Powerful Women of the Channel.
Leslie received her Bachelor of Science in Computer Science from the University of New Hampshire and her Master of Science in Computer Science from Boston University. She is a lifelong Boston area resident who recently migrated south, making Florida her new home.
Kevin Shabow, VP of Growth Sales – LinkedIn
Kevin Shabow is the VP of Growth Sales at Virtana. In his current role he is responsible for Enterprise Sales for the full Virtana Platform Portfolio. Prior to joining Virtana, Kevin was responsible for the Nonstop division of Hewlett Packard Enterprise (HPE) for North America. He ran a variety of business units at HPE during his 12-year tenure.
Prior to HPE Kevin held Sales Management and Executive positions with Lenovo, Gateway, General Electric and Absolute Software. A seasoned sales executive, Kevin is passionate about sales driving transformation for customers.
Kevin graduated from Towson University with a BS in Business and Psychology. He resides in Raleigh, NC and is an avid tennis player.
Louise Ford, VP of Worldwide Sales Operations –
LinkedIn
Louise Ford serves as VP of Worldwide Sales Operations for Virtana. She comes to Virtana from Dynatrace where she was the Senior Director of Strategic Sales Operations. Louise brings more than 18 years of sales experience with an emphasis on program management and operational leadership. Throughout her career, she has helped businesses redefine their blueprint for regional and international expansion to deliver localized sales strategies. A strong leader and business partner, Louise has helped businesses reimagine market expansion while managing concurrent programs in excess of $380M.
Louise's strong cross-functional team building and leadership skills have enabled her to coach project managers and cross-unit teams through transformational change. Louise received her MBA at Alliance Manchester Business School in the United Kingdom, one of only a few business schools worldwide with triple accreditation status.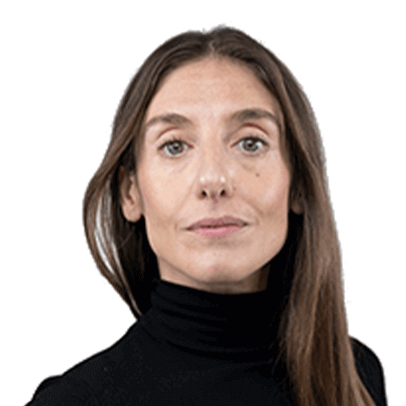 Michelle Wright, VP of Finance and Corporate Controller  – LinkedIn
Michelle Wright is the VP of Finance and Corporate Controller for Virtana. With over 25 years of Corporate Accounting experience, Michelle brings technical accounting skills from a variety of companies and industries. She is skilled at building and leading teams responsible for improving controls and processes. In her last role at WorkForce Software, Michelle was Corporate Controller, overseeing Treasury, Payroll, General Accounting, and Consolidations. Prior to WorkForce Software, she has been a Corporate Controller for both public and private companies.
Michelle has a BBA from the University of Michigan, concentration in Accounting. She also earned an MBA from Wayne State University, concentrating on Finance and Management.
Tara Garrett, VP of FP&A – LinkedIn
Tara joined Virtana as Vice President of FP&A, bringing over 20 years of technology experience across Finance, Analytics, Product, and Category Management. Prior to Virtana, Tara spent four years building the Product Finance team at New Relic, chartered with financial oversight of spend in excess of $450 million dollars, multi-region cloud migrations, and transitioning the business to a consumption-based pricing model.
Prior to New Relic she spent 11 years at HP, Inc. serving in various leadership positions in hardware, services, and supplies within the Print and Personal Systems organizations. Tara holds a Bachelor of Science in Economics from Portland State University.