Know Your Performance Limits — Before You Deploy
Find out whether your applications will perform and scale as expected on your storage infrastructure. Determine which configurations are most cost-effective for each workload.
Technology Evaluation
Simplify the evaluation of new storage products and technologies to find the most cost-effective solutions
Change Validation & Risk Management
Ensure changes and software updates won't degrade production performance
Performance Capacity Forecasting
Know when and under what conditions your infrastructure will reach its limits
A More Realistic Approach to Performance Analysis Leads to Better Decisions
Superior realism, scalability and analytics ensures you deploy the most cost-effective storage systems for your workloads
The WorkloadWisdom Advantage
Storage architects and engineers can gain superior insight into how workload behavior affects storage infrastructure performance compared to traditional approaches — including freeware tools.
Easy-to-use workload acquisition and programmatic modeling

Access the most accurate and realistic workload tests

Simulate worst case scenarios with extreme scalability

Provide consistent, repeatable results across time and geography

Utilize an integrated acquisition, modeling, load gen, and reporting solution

Leverage professional support and services to solve your toughest problems
Leverage Full-Featured Workload Validation
Testing
Test performance and scalability for all your deployments
WorkloadWisdom leverages Workload Generators to analyze and model production storage workloads, creating what-if testing scenarios and producing workload performance analytics.
Test across SAN, NAS, SDS, HCI, object, or cloud

Characterize production workload profiles

Create highly realistic workload models

Measure storage I/O performance via workload simulations

Analyze results to optimize storage
Analysis
Analyze performance via simple, customizable graphical output
Examine the performance data of different load parameters, access patterns, data content types, and configuration changes. WorkloadWisdom collects thousands of metrics every second, analyzes relevant workload data, and offers extensive charting and reporting capabilities.
Simulation
Drive millions of IOPS from a single device
Get detailed performance emulation of storage protocols with WorkloadWisdom Workload Generators. Model extreme, complex traffic loads and leverage rich, accurate representations of performance across file, block, object, and cloud storage.
Lower testing costs by unifying storage validation processes

Generate millions of IOPS from a single 2U platform
Dive Deep into WorkloadWisdom
Find out why WorkloadWisdom is the gold standard for storage performance validation.
What our Customers Say
"The key reason for buying WorkloadWisdom was to bring in a scalable, repeatable, vendor-neutral solution to determine storage performance across our multiple technologies. "
– David Burman, CVP of IT Infrastructure & Architecture, New York Life
"WorkloadWisdom has helped us greatly improve the reliability, performance and scalability of our storage products. It helps our customers eliminate compromises between cost, capacity, performance and reliability."
– Eran Rechter, VP Quality Assurance of INFINIDAT
"Virtana continues to be a strong and innovative Dell EMC partner across all of their infrastructure performance monitoring and storage performance platforms."
– Adnan Sahin, Senior Director PowerMax Storage Solutions, Dell EMC
Industry Leaders Trust Virtana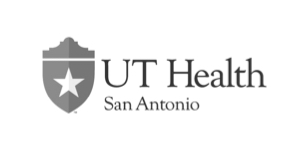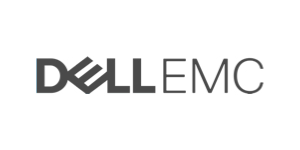 Find our why Enterprise Management Associates believes Virtana is changing the game for hybrid infrastructure management
Download Whitepaper