Complimentary AWS and Azure Right Sizing Assessment
Learn More
Complete Visibility Into Your Cloud Costs
Cloud environment use is increasing, but at least 32% of cloud spending is wasted
With CloudWisdom, get clarity on cloud costs across multiple cloud providers and accounts with proactive reports and dashboards:
Reveal changes in your cloud environment use before they become "end-of-the-month" surprises
Visualize your costs across multiple dimensions, including services, months, and availability zones
Drill into spending trends to see costs by application or department
Easily compare daily spending trends and automatically receive emailed reports if spending changes exceed thresholds or match condition sets
Learn More
Uncover Wasted Spend on Unused Resources
Identify and eliminate unused instances and storage to save money
Abandoned and unused cloud resources are a chronic problem. CloudWisdom gets you the data to take control:
Identify unused compute instances that are candidates for termination.
Find storage blocks no longer attached to a compute instance, or attached to a stopped instance
Quickly spot wasted spend with proactively emailed reports
Learn More
Rightsize Your Instances
Match capacity to workload, the first time
CloudWisdom's powerful analysis and recommendation tools enable easy identification of opportunities to optimize your cloud resource use.
Safely adjust over-allocated resources to save on your bill without risking production
Tune sizing for your organization's risk tolerance with best-of-breed "What-if" analysis that includes I/O, memory and network
Eliminate risk by scaling to match growing workloads
Avoid costly long-term reservation commitment mistakes by finding the ideal resource settings before purchase
Quickly adjust to changes in cloud service provider offerings to avoid cost increases and save money
Learn More
Optimize Your Reservations
Capture long-term savings from accurately reserved resources
Cloud resource reservation planning is required to enable long-term savings, but planning what you'll need to reserve while avoiding costly mistakes can be a daunting task.  With CloudWisdom:
Avoid over-buying reservations by accounting for daily peak and non-peak usage
Track the amortized value of your reservation usage at an instance level.
Isolate the scope of your analysis using cloud native tags and attributes
Conduct what-if analysis to see the potential for savings in varied scenarios
Learn More
Forrester Total Economic Impact – How to find $2M in cost savings through hybrid infrastructure optimization
Download the Forrester Case Study to learn how to find $2M in cost savings through hybrid infrastructure optimization with CloudWisdom and VirtualWisdom
Case Study
CloudWisdom Customer Success Management
CloudWisdom Premier Services are included with your subscription – no professional services agreement or extra costs required
Project Planning
Collaborate with a project manager to set capacity and optimization goals and milestones
Routine Check-ins
Learn about new cloud environment changes and pace your projects advancement
Cost Analysis Coaching
Interpret reports like an expert; we're always happy to share tips on cost analysis and governance
"CloudWisdom was able to immediately show us our complete AWS resource set, and how fully those resources were utilized … It takes the drama out of understanding all the nuances of AWS resource selection, helping us to keep resource consumption in budget while also delivering on SLAs."
— Jason Rachwal – Director, Cloud Services
Industry Leaders Trust Virtana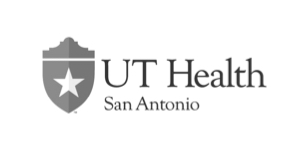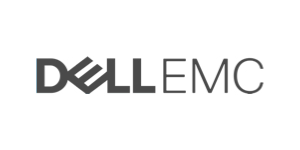 Dive Deep into CloudWisdom
Learn why CloudWisdom is the best multi-cloud cost optimization service available
Optimize Your Public Cloud Workload Cost with Capgemini and CloudWisdom
View Case Study